Beckenham Mac mini Repair
Beckenham IT Services offers a complete range of specialist Apple Mac support services including Beckenham Mac mini repair services for PowerPC G4, Intel Core and Intel Core 2 Duo models. Our technicians are highly trained and experienced in working with various Mac mini desktop computer issues and provide quick technical support to meet your needs. As a specialist repair store, we ensure customised support for your home and business technical needs.
No matter if it is a software or hardware related issues, the Beckenham IT Services team will find an effective solution through our exceptional Mac mini desktop computer repair and maintenance services. Using the most advanced diagnostic equipment and tools, we will closely examine your Mac mini desktop computer to find out the sources of system failure. Once we have identified the issues we will recommend the right repair solution. Our engineers are able to fix all types of Mac mini issues including slow running Mac mini, Mac mini freezes on startup, repeated kernel panics and crashes, Mac mini shuts down during sleep mode, sleep mode does not work, bad memory slot, Mac mini FireWire port not recognised, defective USB port, WiFi connectivity issues, logic board failure, noisy fan and Mac Mini overheating issues, audio problems, clicking noise from hard drive, internal dual-layer SuperDrive not accepting discs and other logic board level issues. With a wide stock of genuine Mac parts and accessories, we offer top quality replacement for all Mac mini models including Mac Mini Server and Unibody Mac Mini.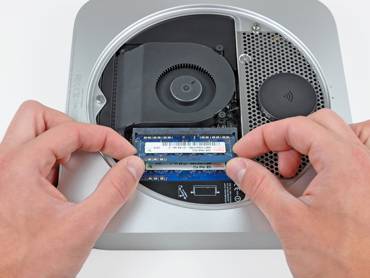 Same Day Apple Mac mini Desktop Computer Repair and Support
Below are some of the common Beckenham Mac mini repair services we offer:
Mac mini logic board repair and replacement
Hard drive upgrade or replacement
Mac mini memory (RAM) upgrade or replacement
Dual layer SuperDrive replacement
Operating system troubleshooting and reinstallation
Mac mini hard drive data recovery
Beckenham IT Services provides quick and convenient Apple Mac mini computer repair services for its customers. Our repair store is located in Beckenham and you can visit us for a same-day repair, anytime from Monday through Saturday, 9:00 am to 4.30 pm.
Contact us today with your Beckenham Mac mini repair needs for PowerPC G4, Intel Core and Intel Core 2 Duo desktop computer models. You can call us on 020 8658 4366 or email your requirements to us at info@computerservicesandrepairs.co.uk.