Welcome to Beckenham IT Services
Beckenham IT Services is dedicated to providing superior laptop computer repair, technical support and personalized attention to residential and corporate customers in and around Beckenham. We take pleasure in offering optimal solutions that over-achieve our customers' technical needs. Ever since our inception, our motto has constantly been to "treat every customer equally"; which has resulted in thousands of satisfied and productive laptop and computer users.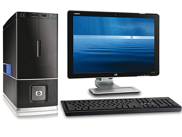 We are committed to providing the best all-in-one computer repair service. We provide a professional service in a broad array of areas to small and mid-sized businesses and residential customers. Whether your need is a complete hardware upgrade, spyware / virus removal, new network or one time service call, our on-site computer support technicians can be there for you to provide the most comprehensive and reliable computer repair and desktop PC repair services and support.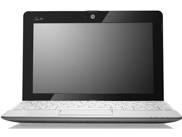 We have experienced laptop repair technicians who will travel to your home or business to offer cost effective, quality driven support with quick turn around time. Our technicians have many years of experience in troubleshooting, installation of operating systems, drivers and software; Internet and e-mail troubleshooting as well as repair of many laptop hardware components. We offer quality onsite laptop repair and support on all makes and models of laptops and notebooks.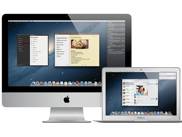 All of our Mac repair technicians are certified and experienced to quickly analyse and fix your Apple Mac desktop or notebook computer problems. Beckenham IT Services offers a full range of repair, upgrade, maintenance and Mac data recovery services for all models including iMac, Mac mini, Mac Pro, MacBook, MacBook Air, MacBook Pro, PowerBook G4 and iBook G4 models. We also diagnose and repair Apple iPhone, iPad and iPod models for clients in Beckenham and London.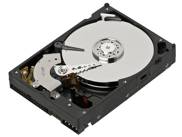 Our data recovery specialists offer unmatched and cost-effective data recovery services for individuals and businesses in the area. We offer expert data recovery services from almost all removable and non removable media and devices that have suffered logical, mechanical and electrical damage and from a variety of old and new operating systems. On-site data recovery service is performed at the customer's location by data recovery engineers. We endeavour to restore your lost data as quickly as possible.
Do you need to upgrade a computer or laptop hard disk drive or memory? Do you want assistance to fix a broken LCD display? Call us at 020 8658 4366 or email us at info@computerservicesandrepairs.co.uk and we will dispatch our professional technicians to be at your site (onsite) to repair the hardware, software, and network or for replacement or upgrade services in Beckenham, Elmers End, Crystal Place, Sydenham, Bromley, West Wickman, Forest Hill, Nunhead, Orpington, Petts Wood, Shortlands, Croydon, Shirley and Chislehurst.