Beckenham IT Services is a locally owned Apple Mac repair store in Beckenham, providing specialised technical support for all types of Beckenham Mac Pro repair needs. Whether you have Mac operating system issues, data loss issues or general hardware support requirements, we will support you with efficient and cost-effective solutions. We focus on providing individualised services to customers of all types including home users, businesses and educational institutions.
As a leading Apple Mac repair specialist store in the London Borough of Bromley, Beckenham IT Services has the expertise to perform comprehensive Apple Mac Pro desktop computer repair and upgrade services. Sometimes your Mac Pro may require additional memory to perform properly with the latest software or applications or sometimes you may be troubled with the slow performance of your Intel Xeon-based Mac Pro workstation computer. We have trained technicians dedicated to improving your Mac Pro experience through expert diagnosis, assessment and repair services. We can fix all types of Mac Pro problems including Mac Pro does not turn on or stops responding, logic board failure, clicking hard drives, defective USB ports, Bluetooth not working, Mac Pro shuts down unexpectedly, repeated kernel panic issues, long time taken to startup, Mac Pro won't wake from sleep, power issues, SuperDrive not working, Wireless network connection issues and other component level logic board issues. We provide standard warranty for all repair and replacement services we have carried out on your Mac Pro.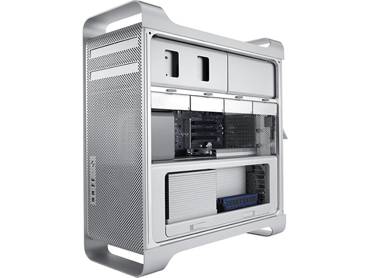 Same Day Apple Mac Pro Workstation Computer Repair and Support
Our expert Beckenham Mac Pro workstation and server computer repair support includes:
Mac Pro logic board repair and replacement
Mac Pro memory (RAM) upgrade or replacement
Hard drive upgrade or replacement
SuperDrive upgrade and replacement
Operating system (OS X) upgrade or installation
Mac Pro hard drive data recovery
Our Beckenham Mac Pro computer repair service is available for clients of the Beckenham area and we also serve nearby areas including Bromley, Anerley, Shortlands, Eden Park, Elmers End and Penge. You can bring in your damaged Mac Pro to our repair store or just mail-in your Mac to us.
If you would like to get more information about our Beckenham Mac Pro repair and upgrade services, please give us a call on 020 8658 4366 or send your request to us at info@computerservicesandrepairs.co.uk.