Beckenham MacBook Air Repair
Same Day Beckenham Apple MacBook Air Repair and Upgrade
Beckenham IT Services, a leading Apple Mac laptop repair store in Beckenham, offers personalised MacBook Air notebook repair services at the most affordable rates. We are team of certified technicians providing quick service when Mac issues strike. We can service and upgrade your 11.6 inch or 13.3 inch notebook model, from hardware and software troubleshooting and installation to hard drive data recovery.
No matter whether you are a home user or a business client, Beckenham IT Services has the expertise to address your Beckenham Mac laptop repair needs. Our repair service starts with a thorough diagnostic to determine the cause of various issues such as MacBook Air won't turn on, MacBook Air stops responding, system does not boot up or load, repeated kernel panic issues, corrupted operating system, physically or logically damaged hard drive, SuperDrive not working, broken audio jack, dark or dim laptop screen, laptop turns off randomly, broken USB port, no video or distorted video problems, Mac laptop not recognising Wi-Fi network, logic board failure, cracked or damaged LED screen, broken top case or bottom case, TrackPad not working, erratic keyboard and we are also experts in working with 11.6 inch and 13.3 inch water or liquid damaged MacBook Air notebook models. We provide repair and replacement services down to the component level and all our services are backed by standard service warranty.
Our Beckenham MacBook Air repair service includes the following:
Logic board repair and replacement
LED screen repair and replacement
Top case / bottom case replacement
SuperDrive replacement
Hard drive upgrade and replacement
Memory (RAM) upgrade and replacement
DC-in Board (power port) repair and replacement
MacBook Air data recovery
MacBook Air liquid damage repair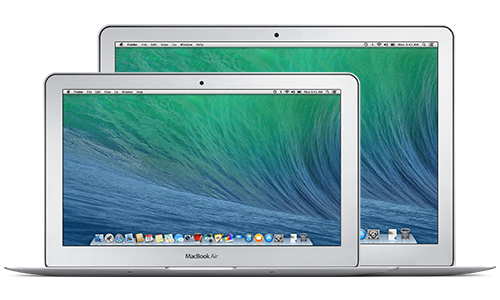 Specialists in Onsite Apple MacBook Air Notebook Repair and Support
We are a locally owned Mac repair store in Beckenham and we serve nearby areas including Bromley, Shortlands, Anerley, Eden Park, Elmers End and Penge. You can bring in your damaged or faulty Mac laptop computer to our store in Beckenham or deliver it to our store address.
Please give us a call on 020 8658 4366 and find out more about what we can do to repair your damaged Mac notebook. You can also forward your Beckenham MacBook Air repair request to us at info@computerservicesandrepairs.co.uk.