Beckenham MacBook Pro Repair
Same Day Beckenham Apple MacBook Pro Repair and Upgrade
Beckenham IT Services is a leading service store in the United Kingdom for all your Apple MacBook Pro notebook repair needs. We provide the best in customer support for home and business users across Beckenham and nearby areas including Shortlands, Penge, Eden Park, Elmers End, Anerley and Bromley. Our qualified and skilled Apple Mac laptop repair technicians are proficient in troubleshooting and repairs of all 17 inch, 15 inch and 13 inch MacBook Pro notebook models.
Whether it a simple memory upgrade or a complicated liquid damage Apple Mac computer repair; the team at Beckenham IT Services has the expertise to meet your technical needs. We have fixed Mac laptop computers with many different types of software and hardware issues including distorted video or no video issues, fan noise and overheating problems, defective USB or FireWire ports, power on but no start-up chime, sleep and wake issues, discoloration of screen, intermittent black screen, cracked or damaged display problems, failure of the MacBook Pro logic board, unresponsive keyboard or trackpad, damaged or non-functioning DC-in power port, Internet connection issues, defective memory slot, notebook freezes randomly, broken bezels or casing and other logic board level MacBook Pro issues. We provide genuine replacement for all types of faulty parts and all our repair services come with a standard service warranty on any work carried out.
We can help with the following Beckenham MacBook Pro repair services:
Logic board repair and replacement
DC-in board repair and replacement
Keyboard and trackpad replacement
Hard drive and memory upgrade
SuperDrive replacement
LCD and LED screen replacement
Hard drive data recovery
MacBook Pro liquid damage repair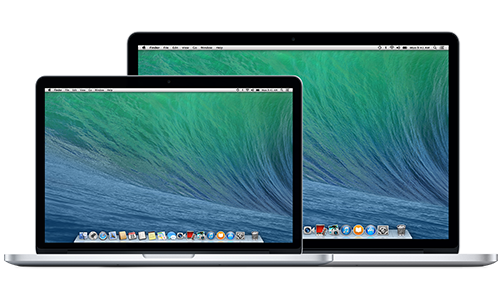 Specialists in Onsite Apple MacBook Pro Notebook Repair and Support
When you get in touch with us for your Beckenham MacBook Pro laptop repair and support services for 17 inch, 15 inch and 13 inch models, you are assured to receive quick response, professional support and flexible turnaround time, and all at affordable rates. You can visit our store in Beckenham or mail-in your laptop to us. Clients can drop off their Mac laptop computer Monday through Saturday, 9:00 am to 4.30 pm.
Just contact us on 020 8658 4366 and find out more about how we can help you with your Beckenham MacBook Pro repair needs. You can also forward your request to us at info@computerservicesandrepairs.co.uk.