Crystal Palace Laptop Repair
Affordable Crystal Palace Laptop Repair and Home PC Support
Searching for a professional repair center in Crystal Palace to entrust the repair of your favorite laptop or computer? Whenever you come across a laptop computer problem, just remember the name Beckenham IT Services. Our experienced technicians can provide service direct to your home or residence on the same day you call, including weekends and evenings. We are a pioneer in the field of laptop and desktop computer repair, upgrade and replacement since we have all the necessary experience and expertise that make us one of the most sought after repair specialists in Beckenham and neighboring areas of London, UK
Hardware Setup, Support, Troubleshooting and Repair
If With our base at Central London, we have been catering world class repair facilities to large number of clients – mostly from individuals, small and medium sized business organizations in and around Crystal Palace, London. With our excellent experience in the laptop and desktop computer repair industry, we have gained a strong client base in and around Beckenham and continue to deliver our services to more and more clients.
Same Day, Friendly Onsite and Hassle Free Services
Beckenham IT Services offers exceptional and quick same day onsite Crystal Palace laptop computer repair if the errors or issues are not that critical. For any problem regarding your laptop, just inform us right away. Our customer care center is always alert and available to attend to your complaints. Once we receive your phone request, our technicians will reach your place within the shortest time to troubleshoot your laptop and desktop PC issues.
Our Technicians Are Always Ready To Help You Diagnose Your Issue
Our friendly Crystal Palace laptop repair technicians are free to approach and you can clear all your queries with them. Before commencing the work, our experts carefully diagnose the problem and will discus the problem with you. We also offer offsite laptop computer repair services. We can come up to you and pick your faulty laptop, notebook or desktop PC computers to our service center to carry out expert offsite repair services. However, we can return your machine within 24 – 48 hours turnaround time.
We offer the following services:
Hard Drive Repair and Replacement
LCD Screen Replacement
Battery Replacement
Processor Upgrade
Motherboard Repair
Keyboard Repair
Memory Upgrade
Data Recovery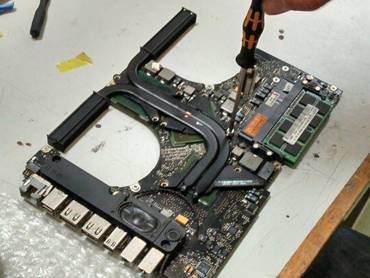 Other specialized services offered as part of our notebook repair services include password removal, software and operating system upgrades, virus detection and removal, printer installation, small wireless network setup and data migration.
For more information on our Crystal Palace laptop repair and upgrade services, please contact us at 020 8658 4366 or send us an email at info@computerservicesandrepairs.co.uk.