West Wickham Laptop Repair
Same Day Callout and Friendly Onsite West Wickham Laptop Repair
Are you experiencing any problem with your laptops? Don't worry! We at Beckenham IT Services are here to fix it right away. Since our beginning, we have been providing comprehensive West Wickham laptop repair services in London, UK to meet the requirements of businesses as well as home users equally. Having vast experience in the laptop notebook repair industry, our technicians and engineers are well-versed in handling and undertaking repairs of major brands such as IBM, Sony, Dell, Toshiba, Apple, Asus, Acer, Panasonic, Packard Bell, Siemens, HP, Gateway, Fujitsu, Lenovo, NEC, Alienware and many others.
As a renowned laptop repair service center in London, Beckenham IT Services provides complete diagnosis and repair of your faulty laptops ranging from LCD screen repairs and replacements, memory and hard drive upgrades, keyboard repairs, logic board repairs; CD ROM, CD-RW, DVD and keyboard replacement, spyware detection and removal, virus detection and removal, data recovery, software and operating system reloading and installations, and much more. Our West Wickham computer repair technicians have been trained to troubleshoot and deal with any issue the correct way.
Are you looking for spare parts for your laptop computer? If so, don't worry. At Beckenham IT Services, we stock over thousands of items ranging from hinges, replacement LCD screens, CD-ROM drives, DVD drives, CD-RW drives, keyboards, system boards, and inverters to plastic casing, fans and DC power jacks.
We offer an onsite West Wickham computer repair service that includes fast and affordable solutions to residential clients. Our specialized technicians can provide service direct to your home or residence in West Wickham on the same day you call, including weekends and evenings. If the repair cannot be carried out onsite, just ship your equipment to us. We will deliver back your repaired laptop within 24 to 48 hours.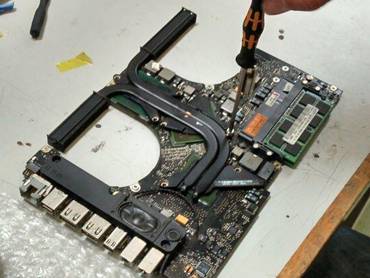 Call Beckenham IT Services for friendly assistance
Contact us today to find out how we can be of help to you with our West Wickham laptop repair, replacement and upgrade services. Call 020 8658 4366 for a friendly assistance. Alternatively you can email us at info@computerservicesandrepairs.co.uk for more information on how we provide our laptop and notebook repair services in West Wickham, London, UK. We are always honest with our clients and sincere about our work.